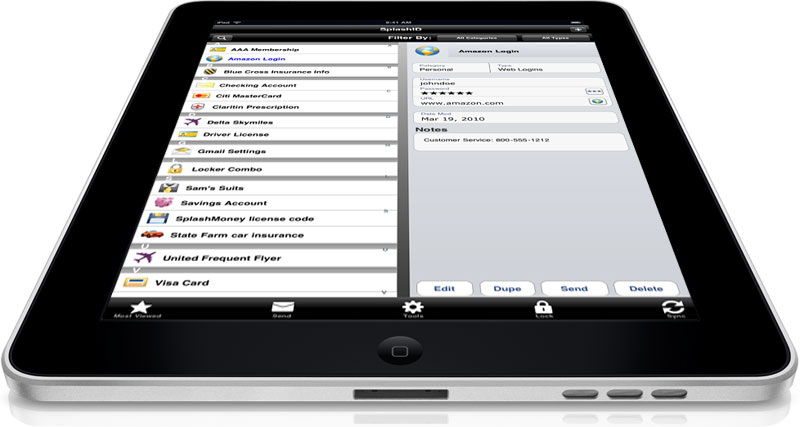 Where do you keep your sensitive data now? SplashID securely stores usernames, passwords, credit cards, bank accounts, PINs, frequent flyer numbers, and more.
Never forget a username or password again – ever
Secure and backup your passwords, credit card numbers, registration codes, PINs, and more
Generate truly random passwords hackers cannot guess
Protect yourself from identity theft, keyloggers, and phishing
Best selling password manager with over 500,000 users
Synchronizes with the ever-powerful SplashID iPhone Desktop for Mac OS and Windows
SplashID 5.3 for iPad has landed!